Decampment at 4.00am by an convoy of police- and military vehicles across the dessert to "Abu Simbel". After 280km we reach the temple of "Abu Simbel". Exact on shore of the "Nasser-Lake", the towering figures on the front of the temple are looking onto the blue lake and the dessert behind. The large temple was consecrated to "Amun-Re" of Theben and "Re-Harachte" of Heliopolis, the main-gods of upper- and lower-egypt.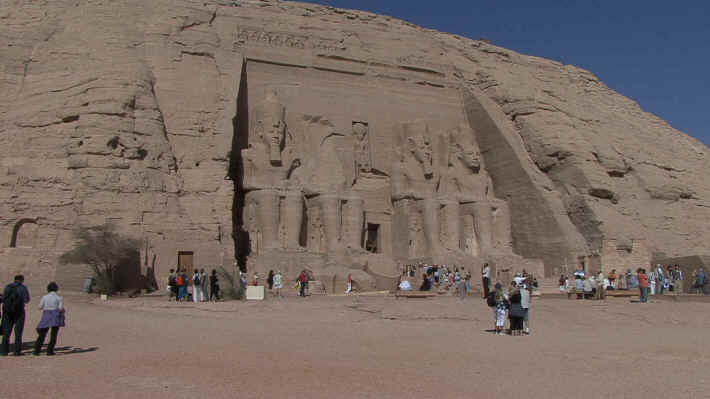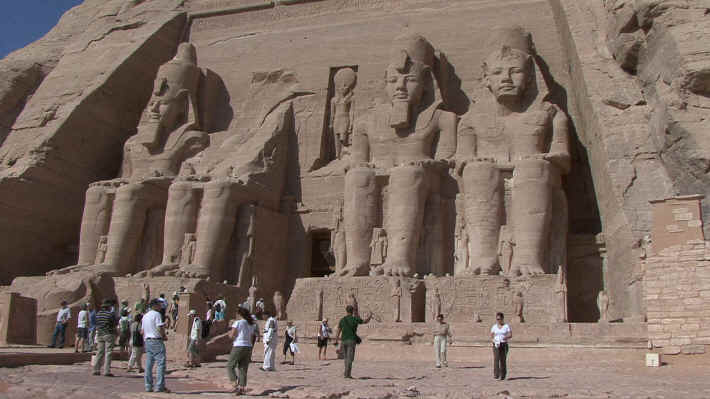 The small temple at the north was consecrated the god "Hathor" and as well to the divine dearestwife of the "Great Ramses", the queen "Nefertarii".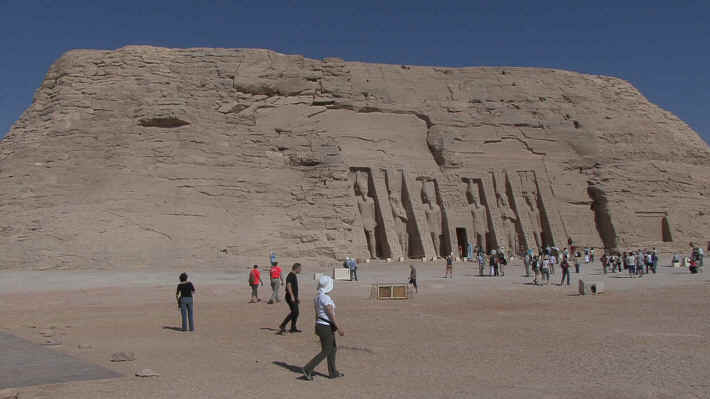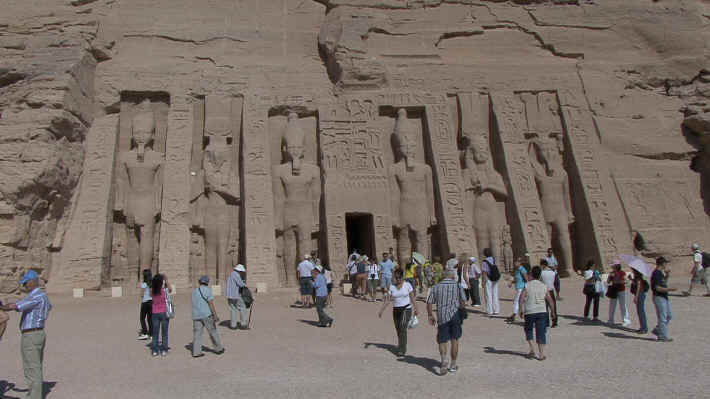 Orginally both temples stood with theire towering storefronts at the second nilkataract. Still at this place they would be sunk in the water after the constitution of the Assuan dam. So as to save the significant sacred relics, they were shifted to their current location at 1964 in a spectacular action.