380 kilometers south of New York lies the capital of the United States. The "White House" is the headquarters and official residence of the President of the United States. The property has 132 rooms, 35 bathrooms, 8 staircases, 3 lifts, a swimming pool, a tennis court, a cinema and; a bowling alley furnished under President Richard Nixon.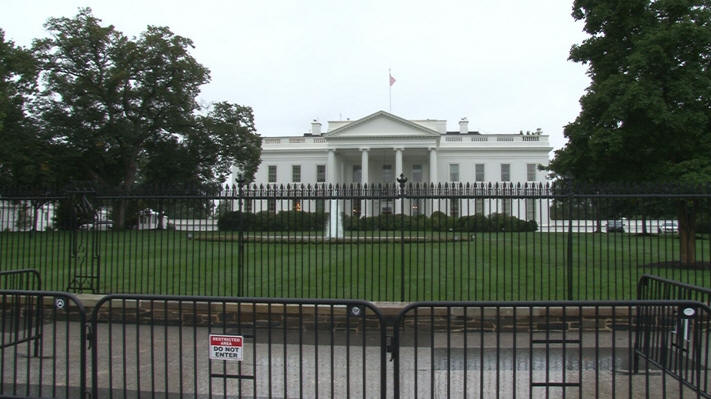 The Lincoln Memorial is a monument honor Abraham Lincoln, the 16th president of the United States, built 1915 - 1922. The 36 Doric columns of the embossed monument of Greek style symbolize the 36 states that formed the United States to Lincoln's tenure. Later the names of the other 12 US states were carved around the roof, again later two panels in the ground for the new states Hawaii and Alaska. The five-dollar note shows Lincoln's portrait on the front and the Lincoln Memorial on the back.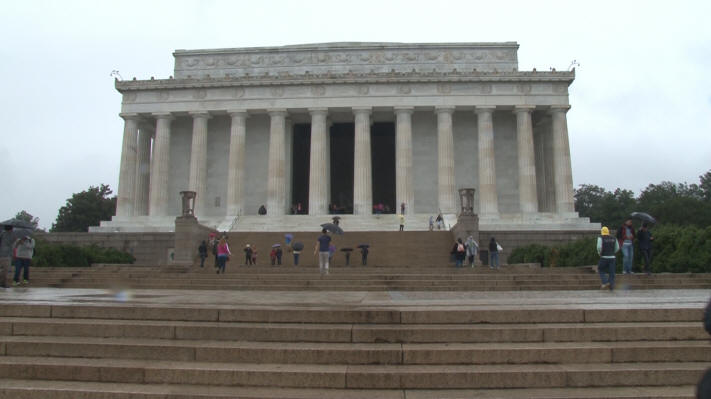 Inside the building there is the 18 feet statue of a seated Lincoln. On the wall above the statue, is read the following text: IN THIS TEMPLE AS IN THE HEARTS OF THE PEOPLE FOR WHOM HE SAVED THE UNION THE MEMORY OF ABRAHAM LINCOLN IS ENSHRINED FOREVER.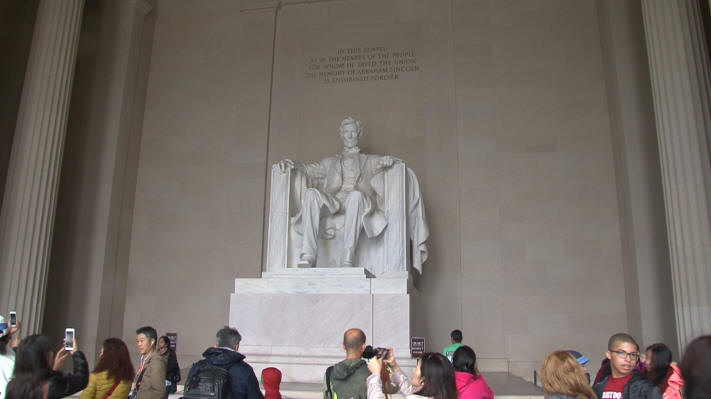 The reflection of the "Washington Monument" can be considered in the Reflecting Pool. Assuming it doesn't rain.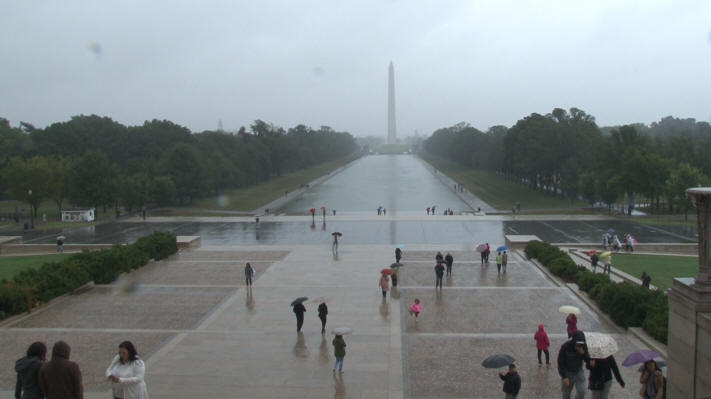 The "Arlington National Cemetery" is located 10 km southwest of Washington D.C. Who may be buried at Arlington National Cemetery: Every active member of the armed forces of the United States, every veteran, every president of the United States, regardless of whether died during or after his tenure. In this cemetery three state funerals have been held for President William Howard Taft (1930), John F. Kennedy (1963) and for General John J. Pershing (1948).