Vancouver is the third largest city of Canada and is praised as one of the most important metropolises of North America. It's chiefly the wonderful location at the Strait of Georgia, the mountain of a hight of 1.500 to 1.800, the view to the islands, water and wood as well as the harmonious connection of skyscrapers, old quarters, harbours and parks, which impresses us. Worth in seeing was also the "Canada Place". An impressing building, which was built by the german architect Eberhard Zeiler at the occasion of world fair EXPO 86, after building of three years. The construction of the roof is especially brilliant. The roof imitate five sails which symbolic the great canadian pacific fleet of 1891.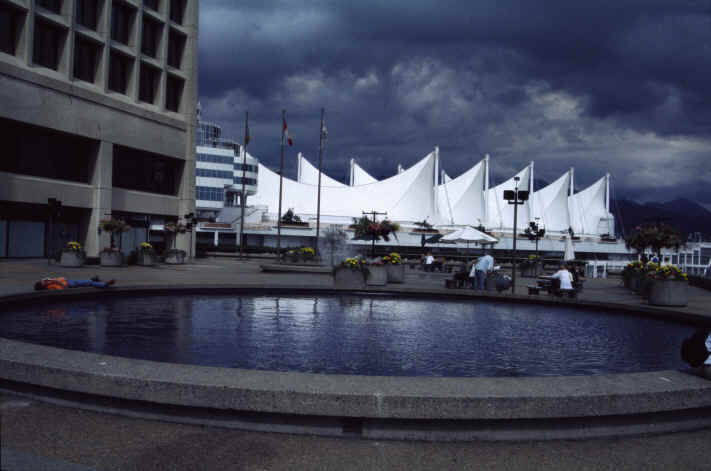 The oldest part of the city was also worth seeing, "Gastown". This old town of Vancouver has been become the main attraction. Affectionate restored buildings of late victorian epoch, boutiques, souvenier shops, gallerys and coffee-houses are in that place. Picturesque streetlights and paving stones intensify the nostalgic impression.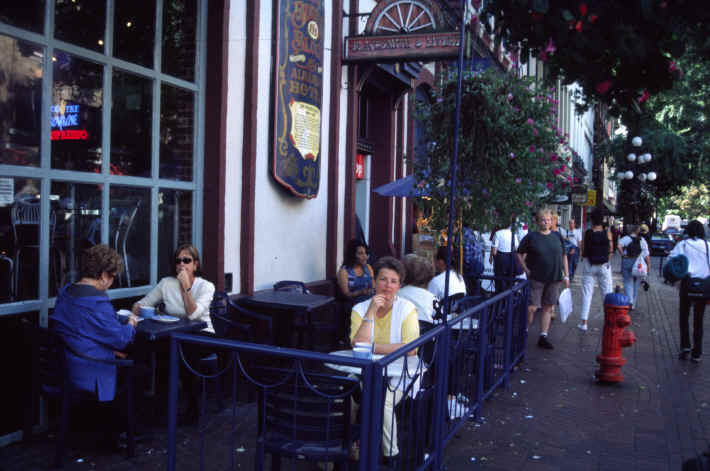 The ownly Steam watch of world is also at gastown. The watch was created by Douglas L Smith to amuse everyone. A whistle was heared every 4,5 minutes, the Westminster chimes every quarter of an hour, a cleared whistle every hour. Today the district heating at underground produces the steam for the 2 tons "Steam Watch".