Today our trip on the I-401 from Detroit to Toronto was 400km. In the way to the big city at Lake Ontario, we left the interstate after 290km. In this area there lies round the double city Kitchener/Waterloo the largest settlement of german immigrants of canada. The attractions of Kitchener belong two regular events: "Farmer's Market" and the "Oktoberfest".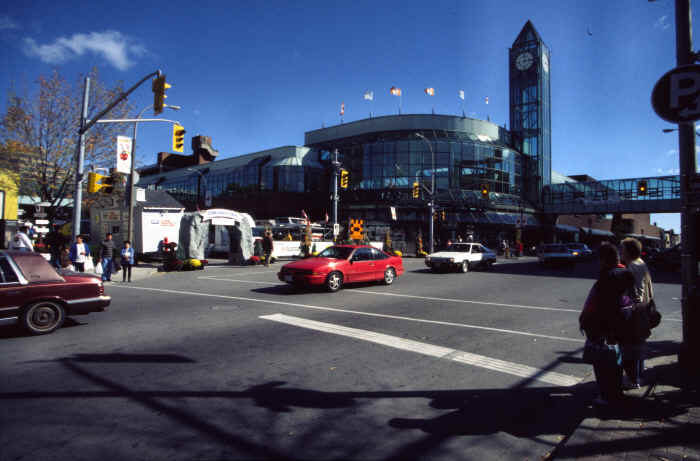 After lunch by Frankfurter and Brezel we continued our trip across canada. We reached Toronto early in the evening. The skyline of Toronto was one of the most beautiful of north america. The landmark, the CN-Tower, has a hight of 553m and thus the highest single built tower of the world. From top of the space deck, we had a beautiful view to the four million city at the Lake Ontario.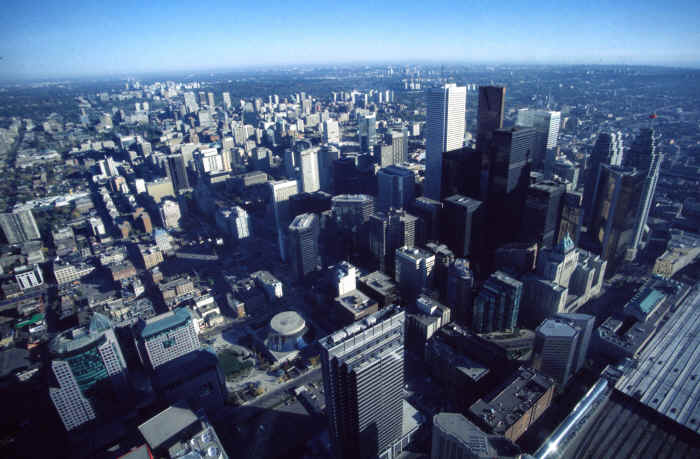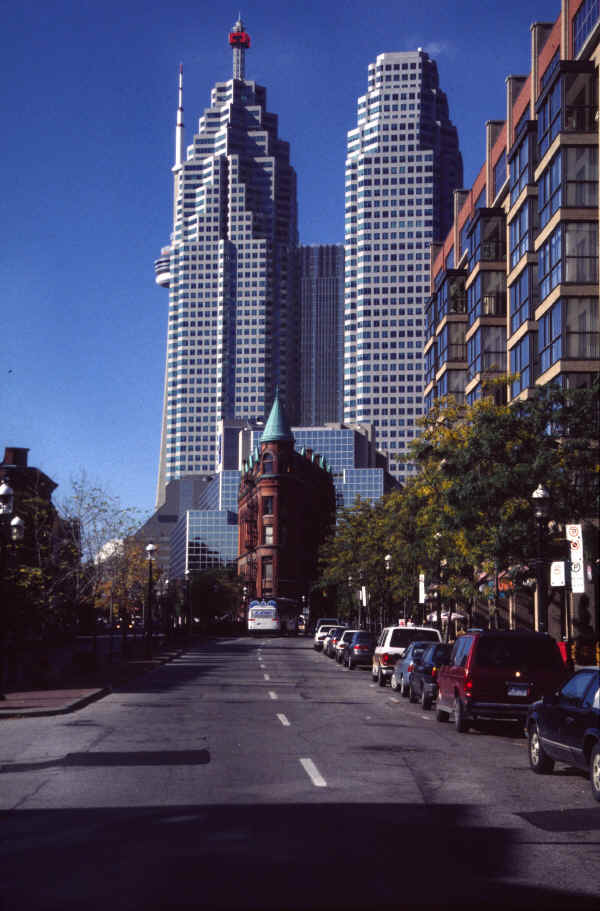 At afternoon we went by ferryboat 3km to the Toronto Islands. The islands was a popular destination for relaxation of playing, sport and picnic areas, walks for hiking and bikeing. At sunset we enjoyed the beautiful view to the skyline of Toronto.