From Dingpoche we hike down to 11.880 feet.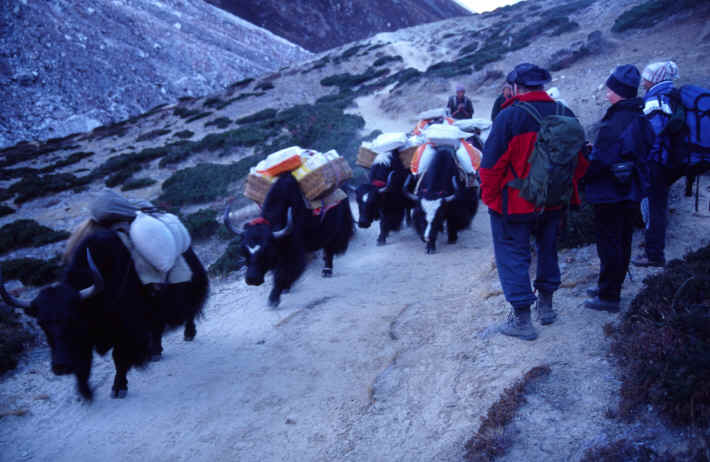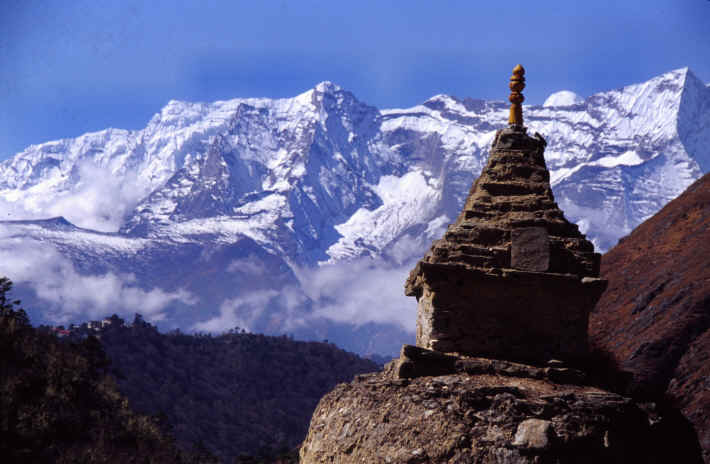 After a stop at the Rhododendron Lodge we climb many loops up to Tengpoche in 12.760 feet.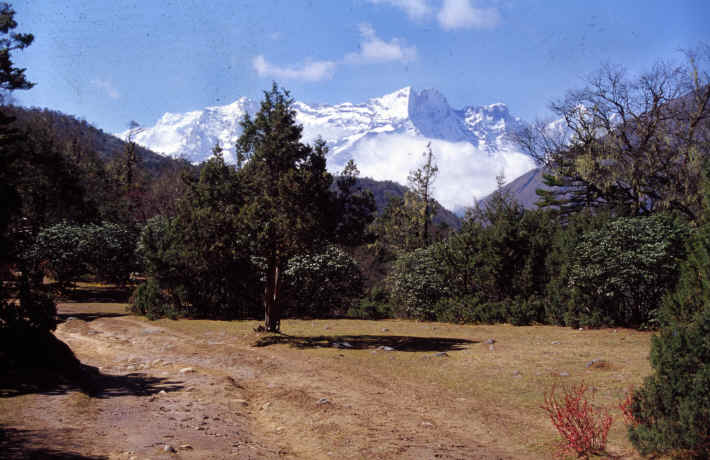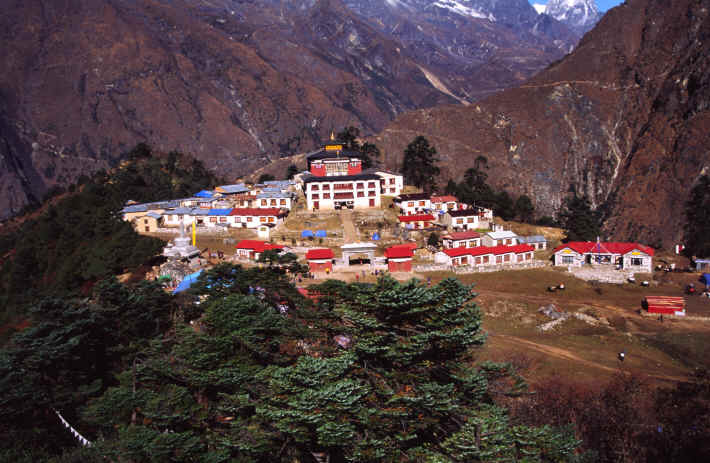 Monastery Tengpoche and Mount Everest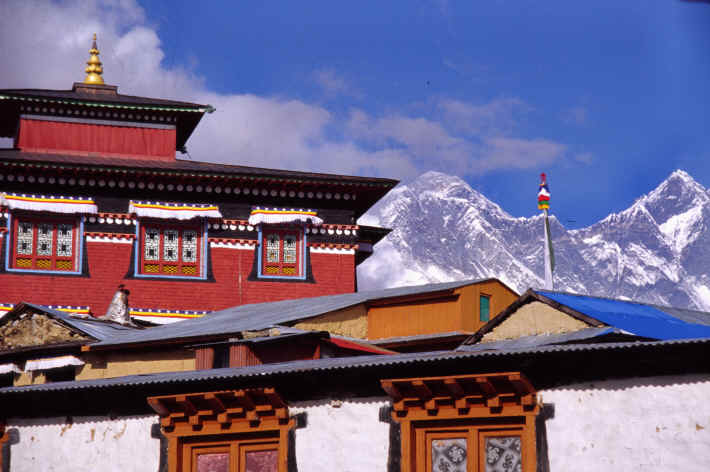 At the end of october every year the monks celebrate the victory of the buddhism about the Bon Religion by dance - the Mani Rimdu festival. Already some weekes ago the monks rehearse the traditional dance and if the Head Lama blows the beginning of festival, the dancing mask are taken out of locked chests. They personify the avenger Kala Bhairava.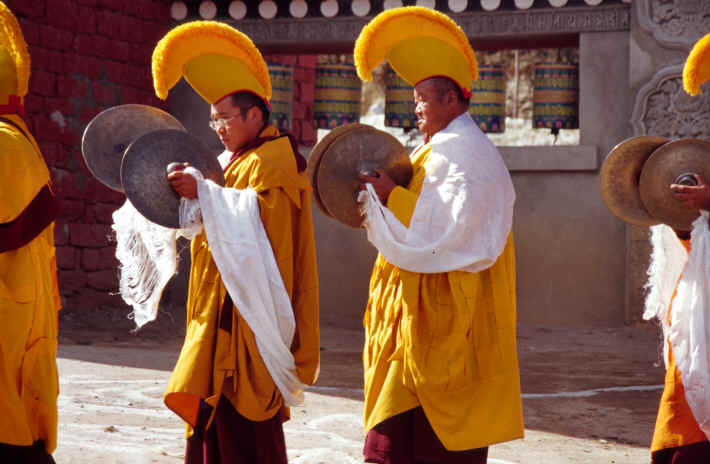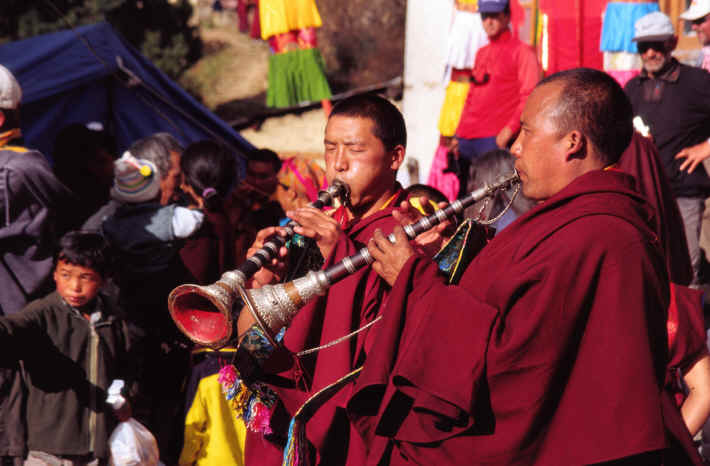 The Mani Rimdu at Tengpoche, the greatest festival in Solo Khumbu, takes 3 days and 3 nights. Many Nepalis pilgrimage to this event. It's the festival of the sherpas. We are lucky to stay in Tengpoche just this time.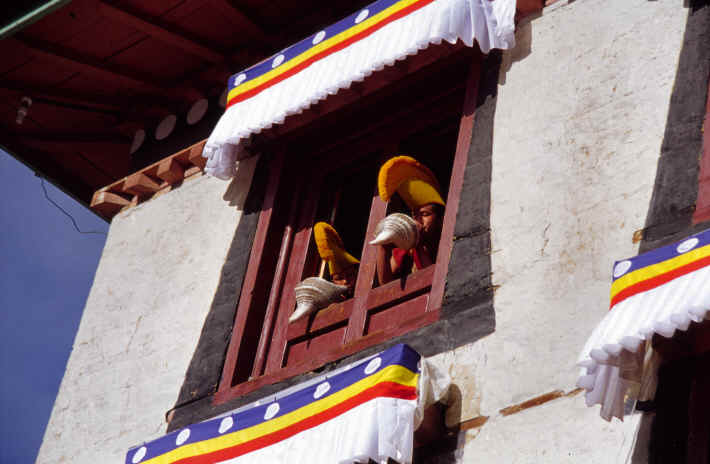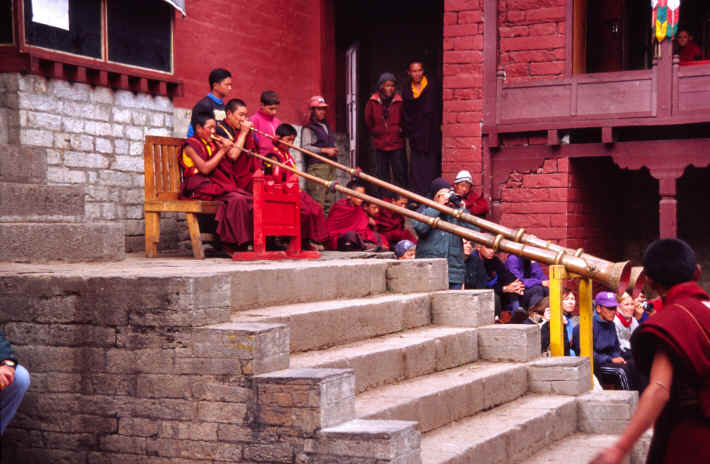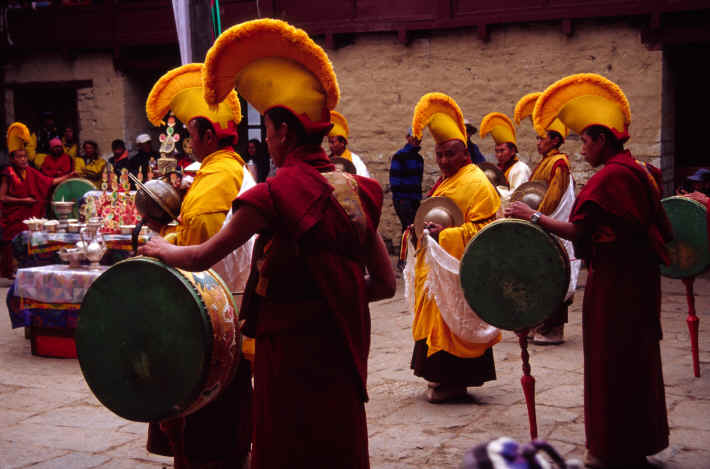 The view from monastery in Tengpoche.