The Landmark of St. Louis is the 200m Gateway Arch. A timeless, oversized arch, everlasting and not rusting, should symbolize the "Gate to the west". Already from a long way off we attracted attention of the large arch, which contrasted impressive from the skyline.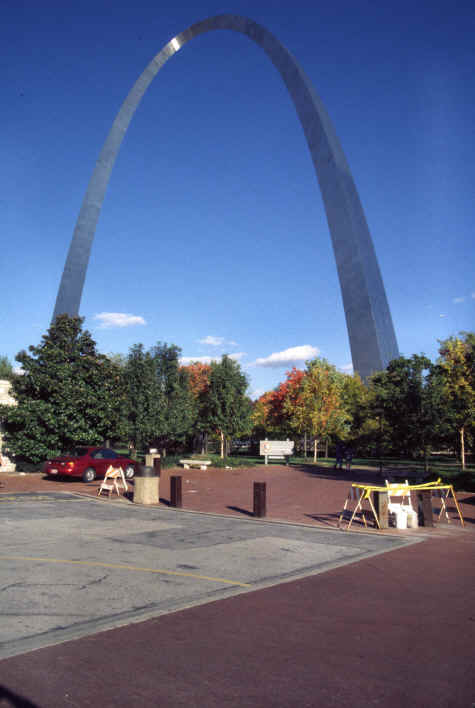 We went up by a lift to the top of the arch. The lift has a capacity of maximum 5 persons. Who suffers from claustrophobia, should not use this lift.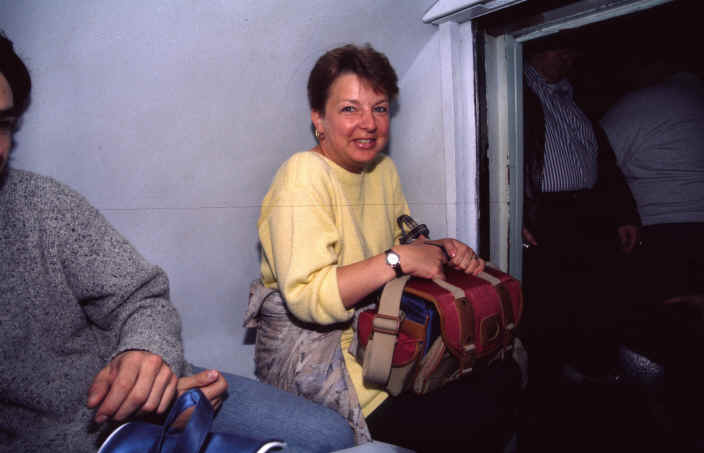 In spite of bad weather we had a beautiful view to St. Louis.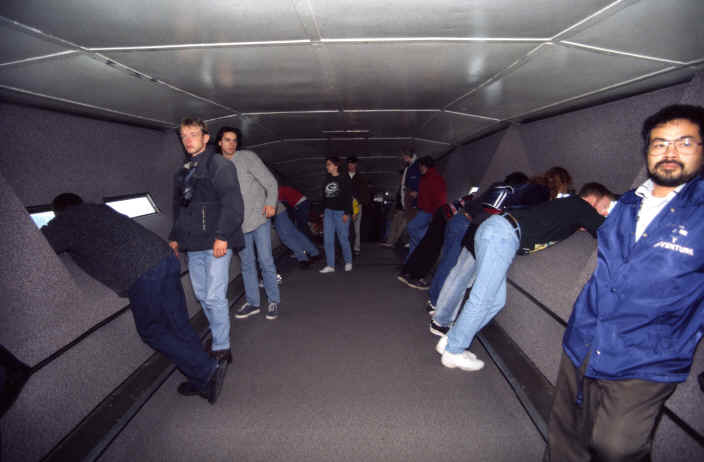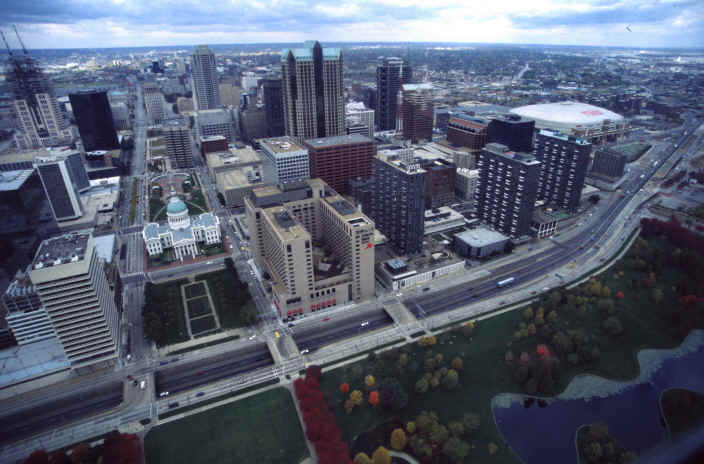 Next morning when we drew back the curtains, we got a shock. 12 ours before we depart home it began to snow. 500km yet and we arriveed our starting point Chicago again. At I-55 we drove by partly heavy snowfall eight ours.