At 8.30, after some formalitys at the airport we moved into our reserved Hotel, the Dominion Int. "BULA" sounded out of wide grining faces with white teeth, framed by a black frizzled mane. And this greeting is the trademark of the fijianer - hospitable, open minded and entertaining.
The ship had 26 cabins for 51 passengers. However the cabins were occupied by 50%. At 3.00 p.m. we departured to the "Yasawa Islands".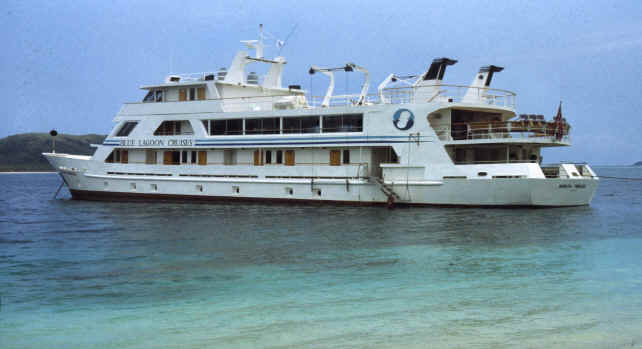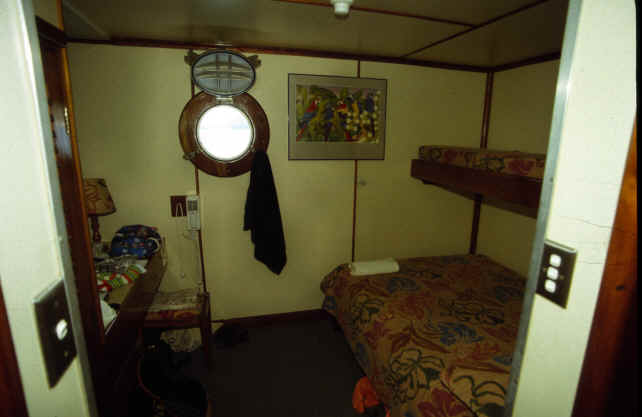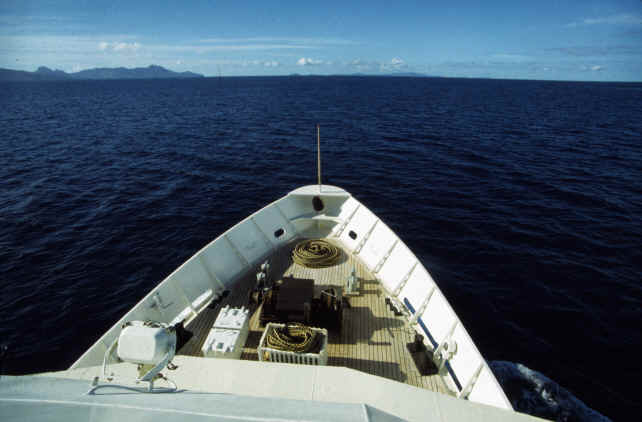 After 3 ½ hours the ship droped anchor at Naviti Island. With cocktail and kitschy sunset ended our first day on board.