After two days motordriving we reached the metropole San Francisco early in the evening and checked in at our reserved hotel at Fisherman's Wharf.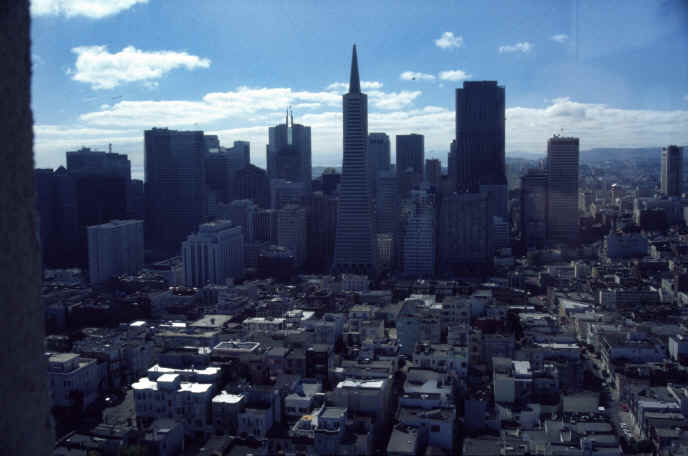 After an extensive breakfast at the coffee shop we entered the cable car and rode to downtown.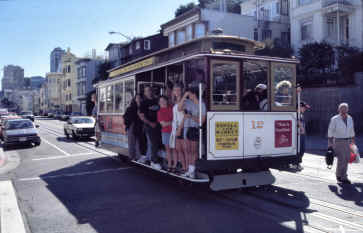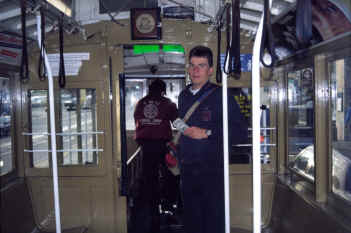 There we visited the Transamerica Pyramid. No other building defines so obvious the modern skyline of the city like the 260m business building. Our route goes past the Civic Center, which is dominated by the towering dome of City Hall, to the M.Davies Symphony Hall. Early at evening we went back to Fisherman's Wharf again. On the way we walked past lovely victorianian buildings. The evening we spent at Fisherman's Wharf again.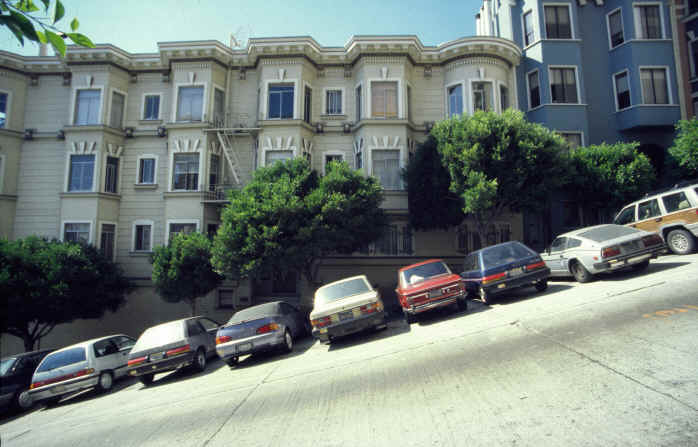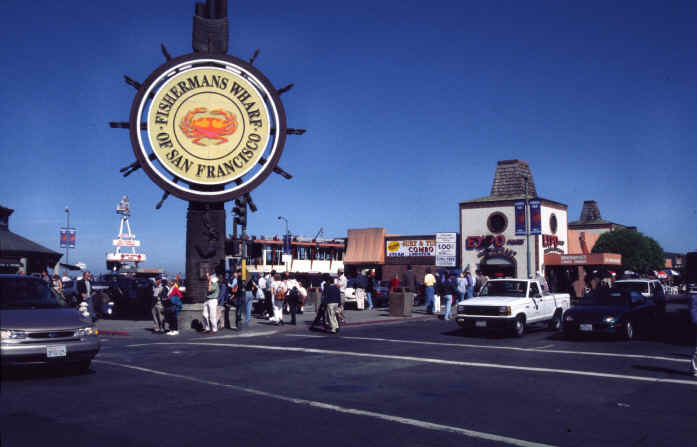 At 4.00p.m. we drove over the Golden Gate Bridge. The 3km suspension bridge is not any more the largest of the world, but sure the most beautyful. At the other side of the bridge there was situated a view point, where we enjoyed the famous postcard view to the bridge.