On the way to "Cradle Mountain" we pass the picturesque village "Strahan".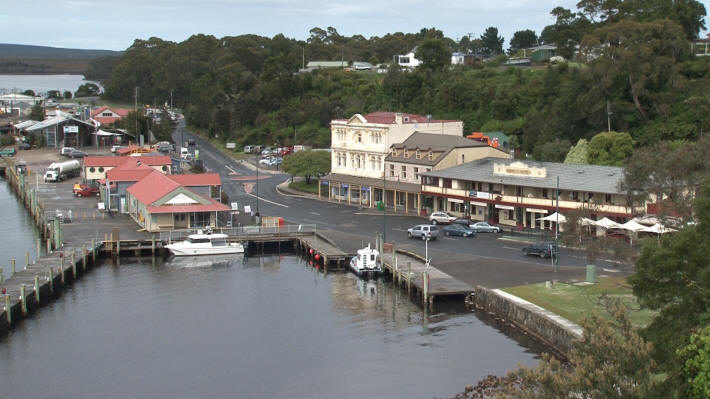 We arrive the Cradle Mountain National Park. Our lodging: a log cabin.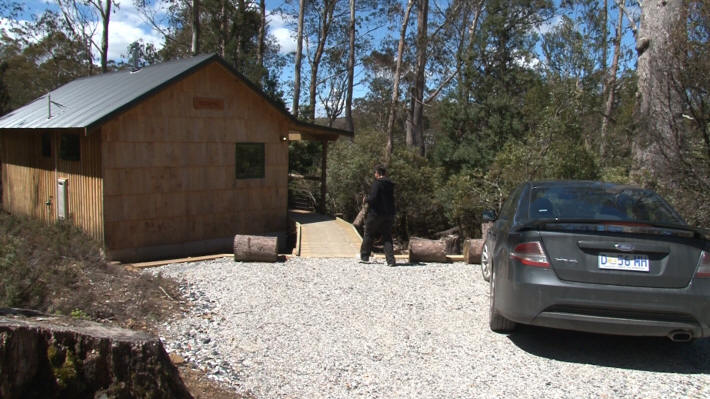 We find a another tasmanian animal. An Echidna.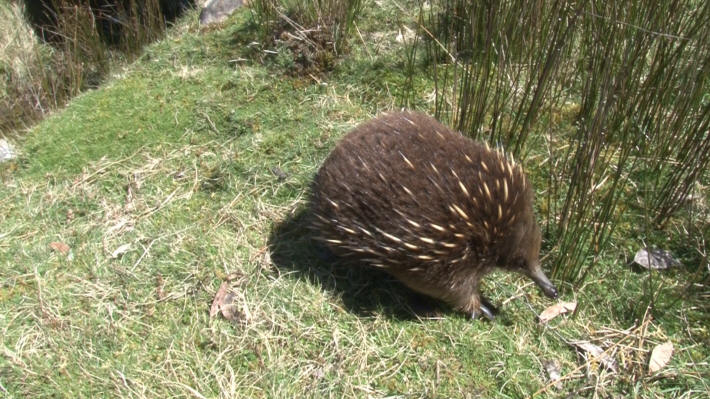 We take a walk of 6 kilometers around the "Dove Lake". In the background the "Cradle Mountain".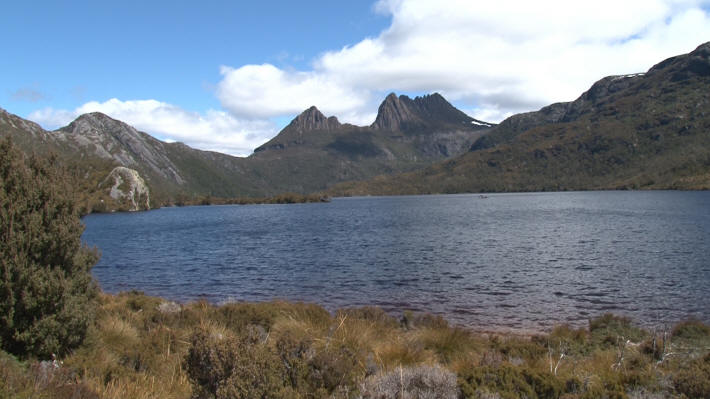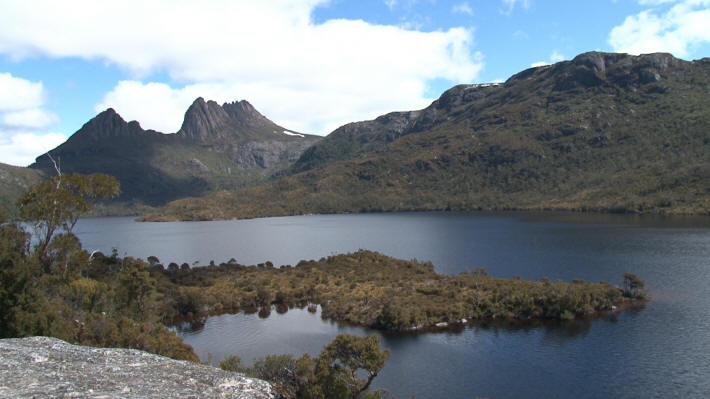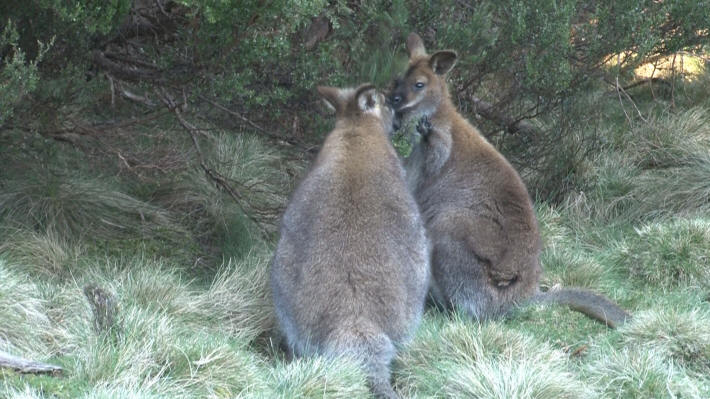 A "Wombat" near by our log cabin.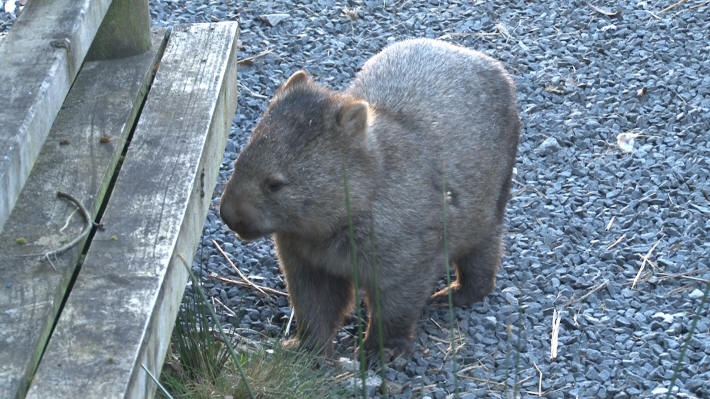 Next day we climb the Cradle Mountain with a hight of 1.545 meters.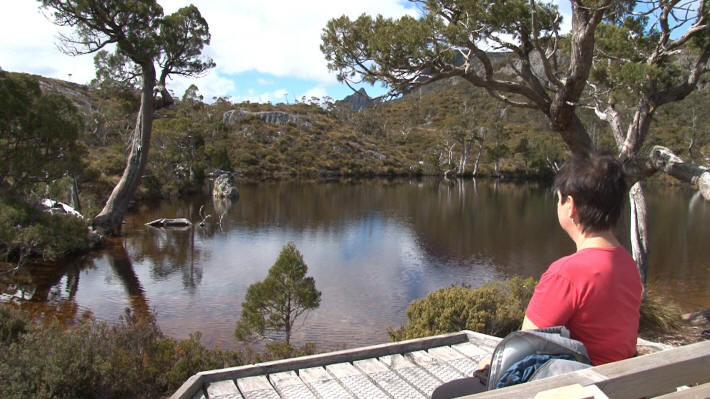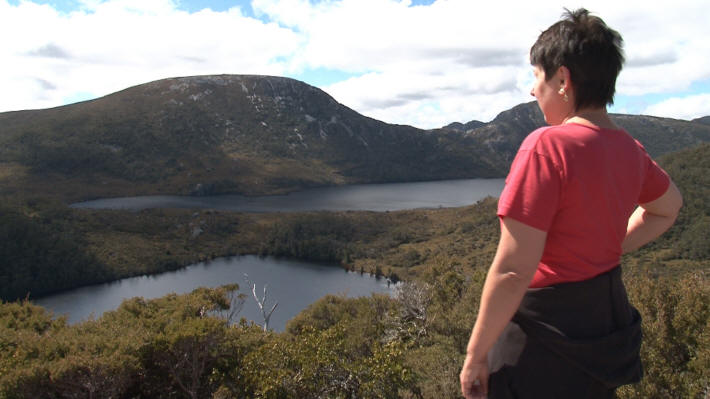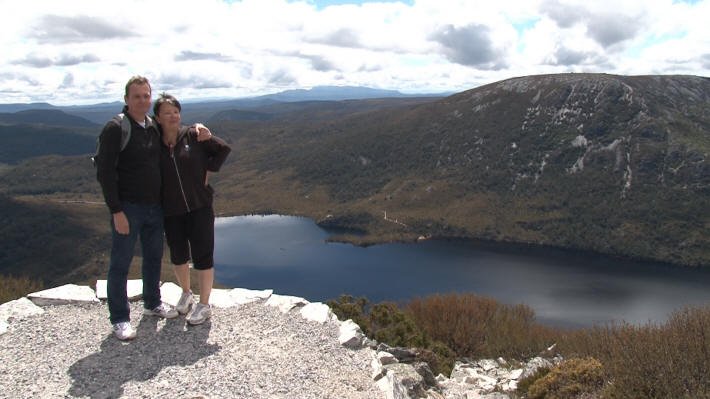 Before leaving the Cradle Valley we visit the
"Cradle Mountains Tasmanian Devil Centre"