New Orleans; there are many possibilitys, to describe the doings in this unique city at the Mississippi delta. Never you will loose the feeling, this city continuously celebrates an only great party. Even at "morning after", if the waste of last night is remove, it seems everybody is wating, to introduce the next pleased round.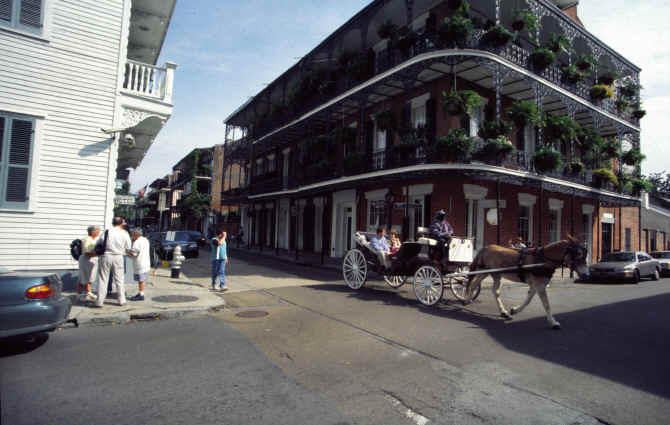 Already at noon the restaurants fill again, and the first musicians play at Bourbon Street.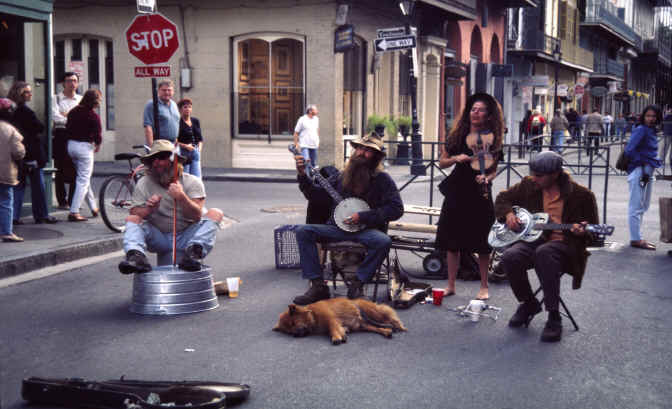 Of course we would not miss a visit of a Voodoo museum. The museum at the Dumaine Street was small but there was a very impressive collection concerning wizard of Voodoo. An offering altar, stuff from everywhere, Voodoo-dolls, a living Python snake and a painting of Voodoo-Queen Marie Laveau.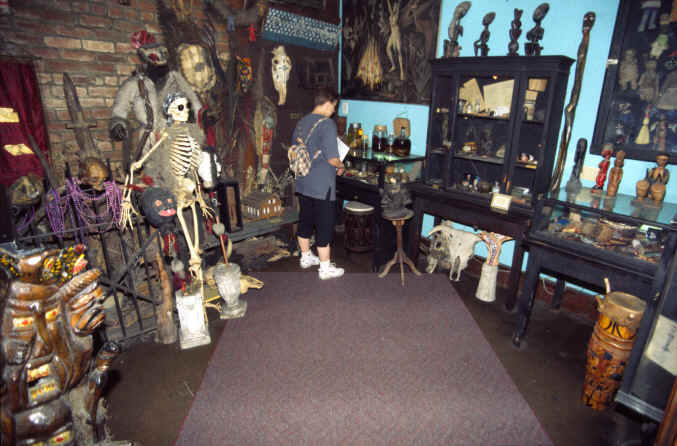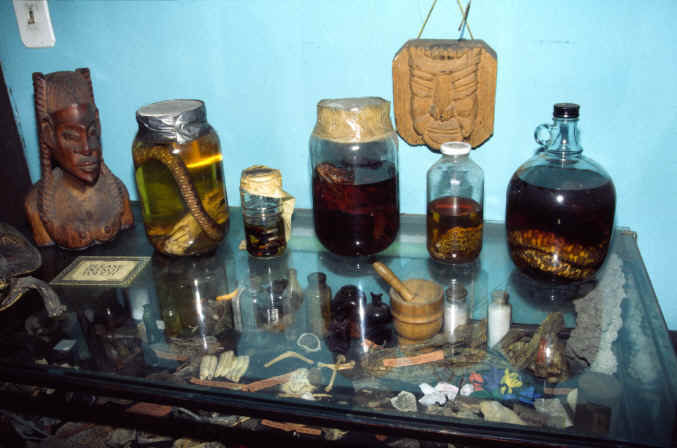 We spent all day long in French Quarter until nightfall. At last we went along the Mississippi by steam boat "Natchez", where we had a beautiful view to the skyline of New Orleans.