Early in the morning we set off for 119km to the Milford Sound. First we take the Higway 94 at the shore of Lake Te Anau, then through the Eglington Valley. Within one of the most beautiful landscapes of New Zealand's already another increase of Naturerleblisses! Beech forests, deep dark lakes, snow-capped mountains all around: a scene out of a picture-book.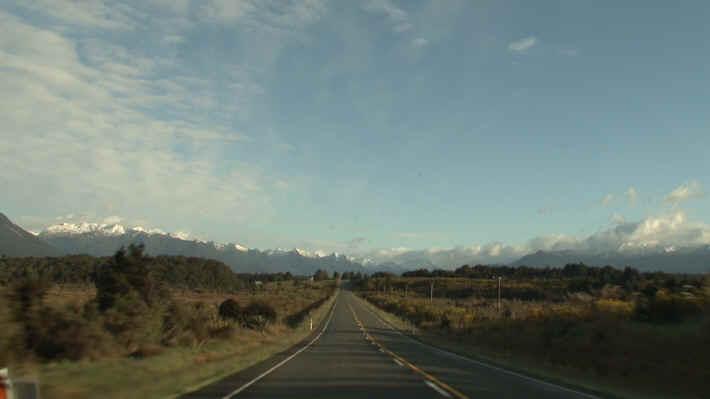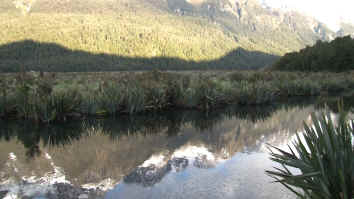 We drive over the pass Homer, then through the same tunnel in 921 feet into the mountain and come out the other side back to 792 meters. Only after completion of the tunnel in 1952 the first road link had been established to the fjords, and even today it remains the only one.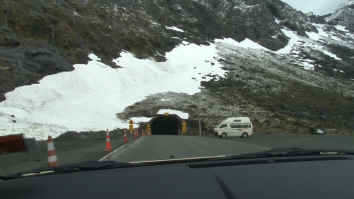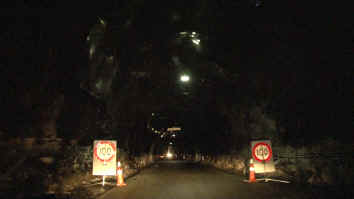 At last we have reached our goal to Milford Sound. All Is disturbed only by two features. The humidity here and sandflies. However, we have happiness because when it rains the sand flies are not so bad. And not for nothing called a place here: Sandfly Point.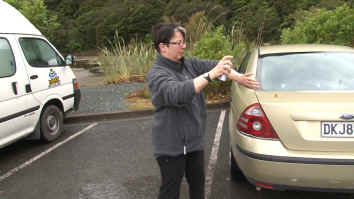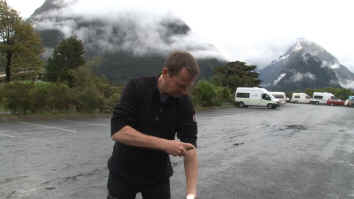 The Milford Sound, once described as the eighth wonder, is the most famous New Zealand fjord. It is up to his mouth in the Tasman Sea is a unique, majestic nature. The area is one of the rainiest in the world with an annual rainfall of up to 8.000 millimeters. For comparison, it rains in Austria up to 700 millimeters per year.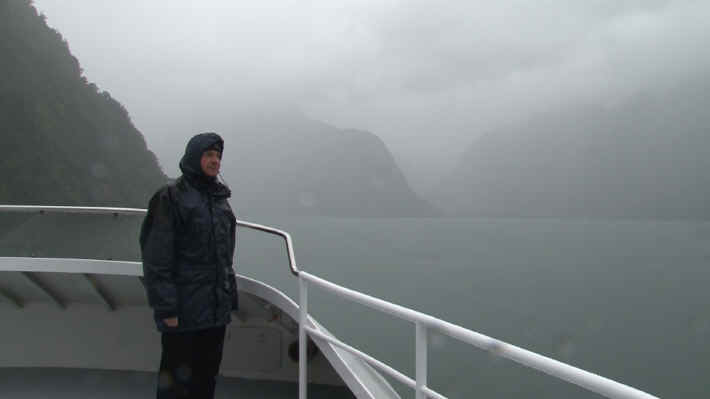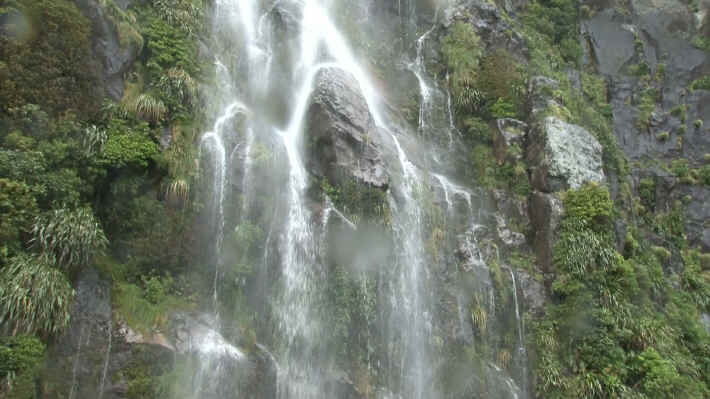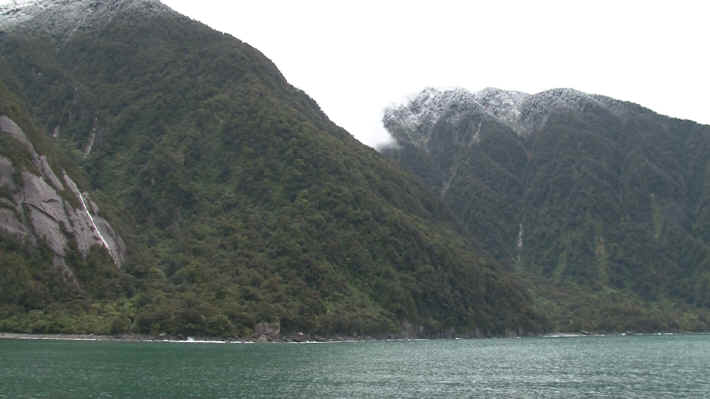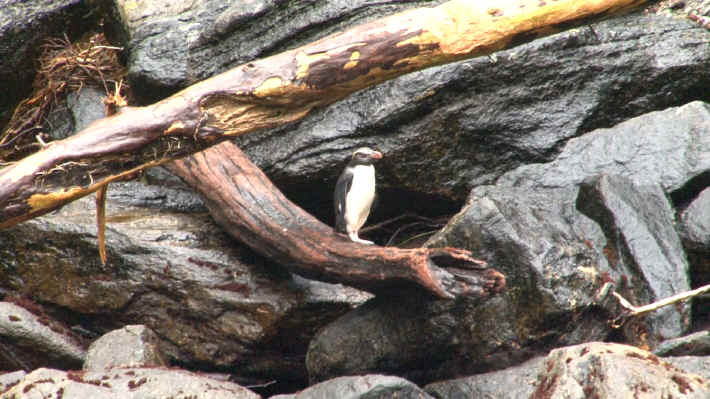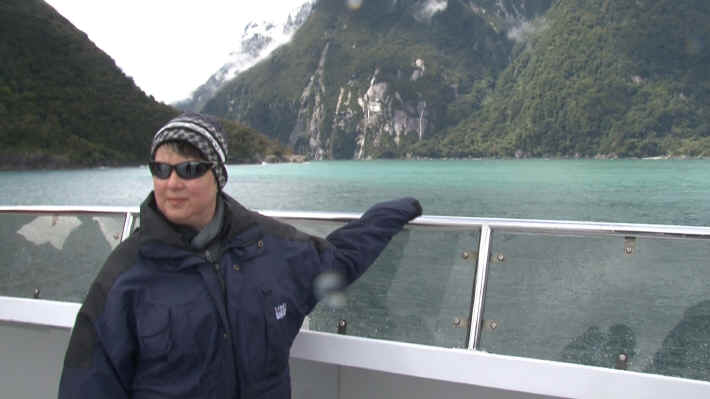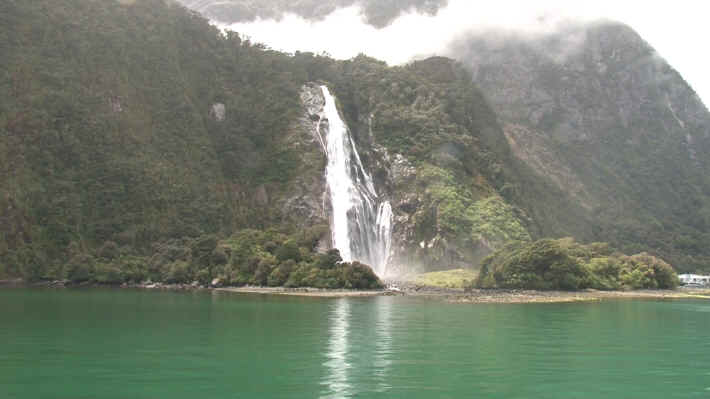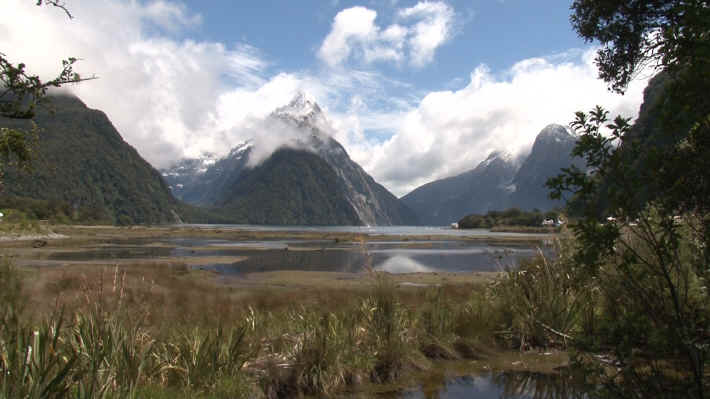 Back of the boat tour we discover curious and not shy Kea's at the parking lot.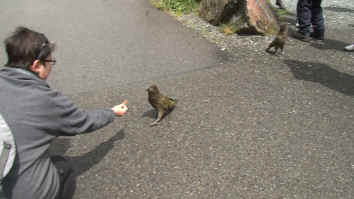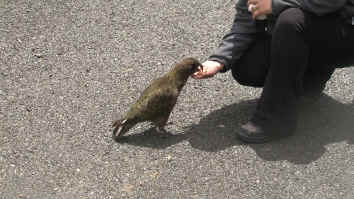 With
sleet
and 2
degrees, it
goes back
to Te
Anau.