We continue the "Great Ocean Road" to the south. The coastal road offers breathtaking coastline formations. No wonder the Great Ocean Road is one of the most beautiful coastal roads in the world.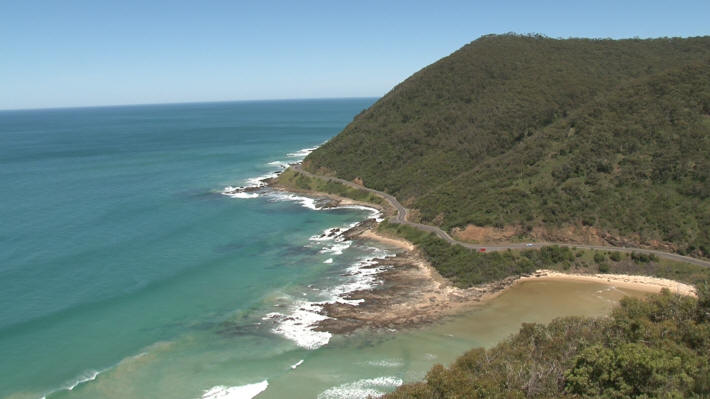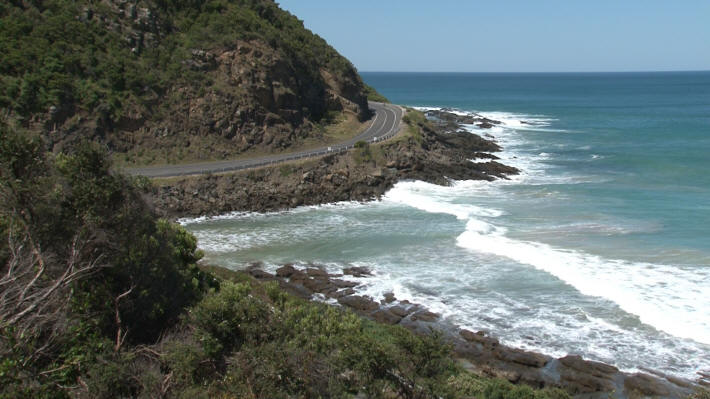 The colorful Australian birdlife is unique. One of the best known birds is the "Kookaburra". With its typical sound it is easy to recognize.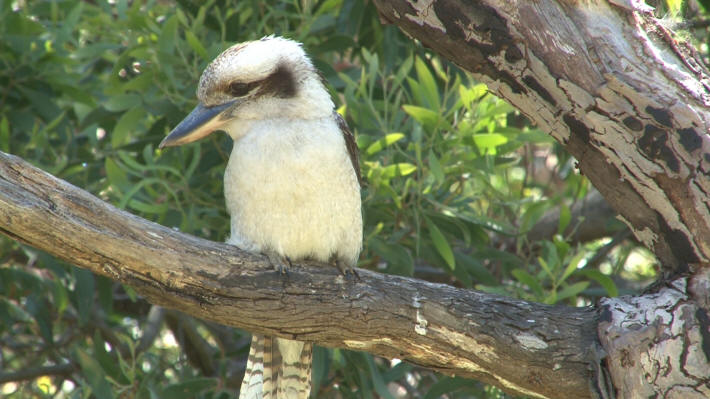 Shortly before we reach Port Campbell we visit the highlight of the Great Ocean Road; the spectacular rocks of the "Twelve Apostles".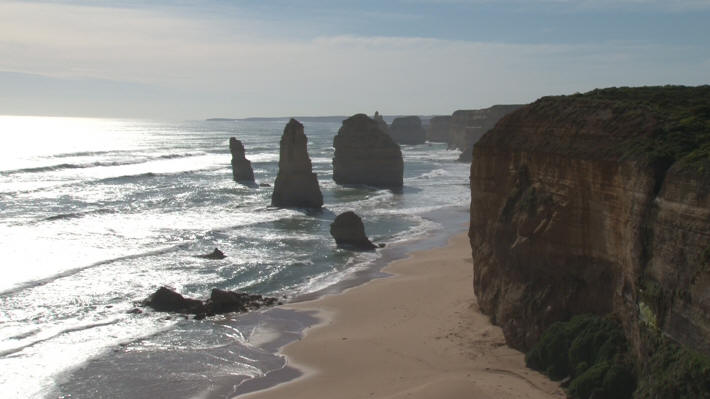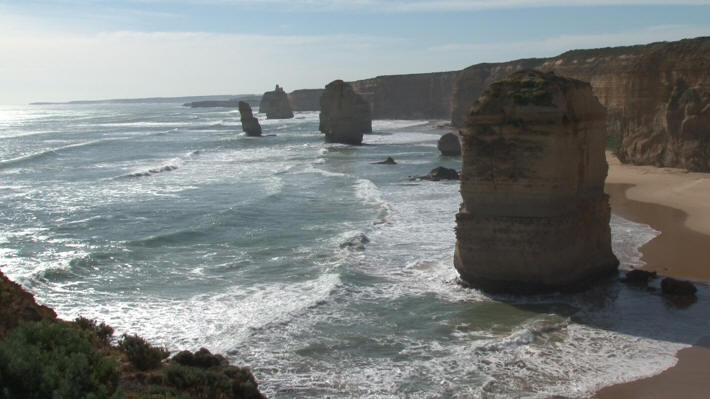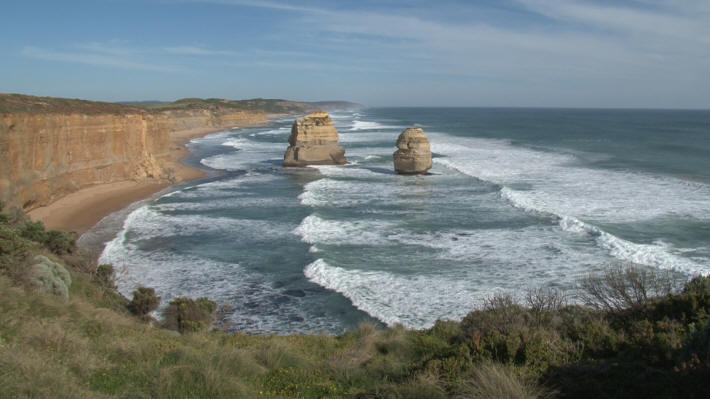 Next day in bad weather; also impressive.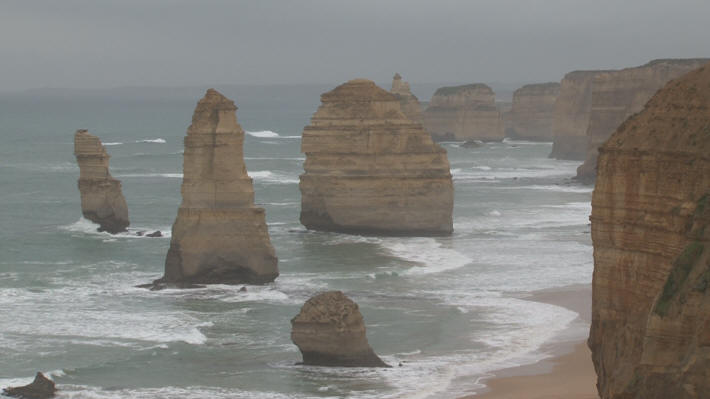 The "London Bridge": The rock bridge was connected to 15th January 1990 with the mainland. When she collapsed suddenly, two people must to be rescued by helicopter who were still on the rock.