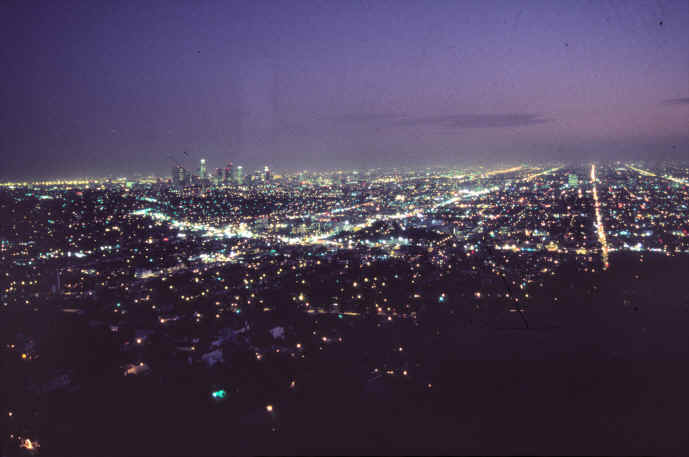 We started our walk at the Mann's Chinese Theaters. On the sidewalk in front of the theatre we found feet and hand prints of more then 180 Stars. As we could not discover any star we visited the Hollywood Wax Museum.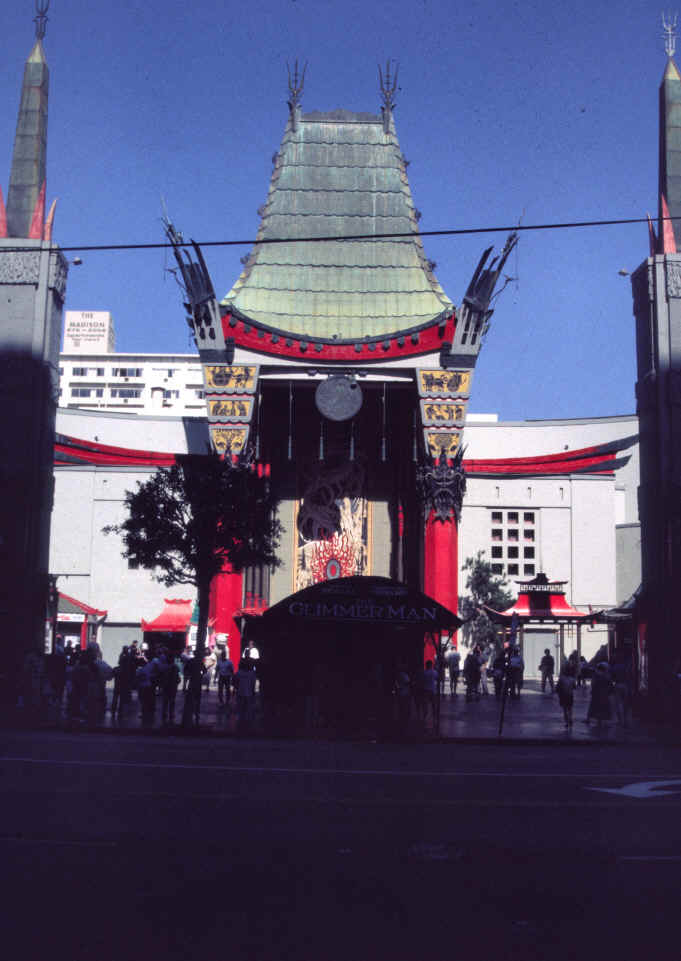 We would not leave Hollywood without driving along the famous Sunset Strip. From the Strip soon there branched off small and windings streets. We passed famous residences saw swimmingpools surrounded of blooming gardens and could admire european noble cars. We knew, now we found us in Beverly Hills. But there is no point to watch for definite stars, because the richest of the rich have enough money to secure theire private property.
Next day at 9.00a.m. we saw us even in front of the ticket counter of the "Universal Studios".