We continue our trail to Lobuche. At first we hike quite flat, than we climb up a rocky path. After 2 hours we have reached the hight of Lobuche at 16.270 feet almost.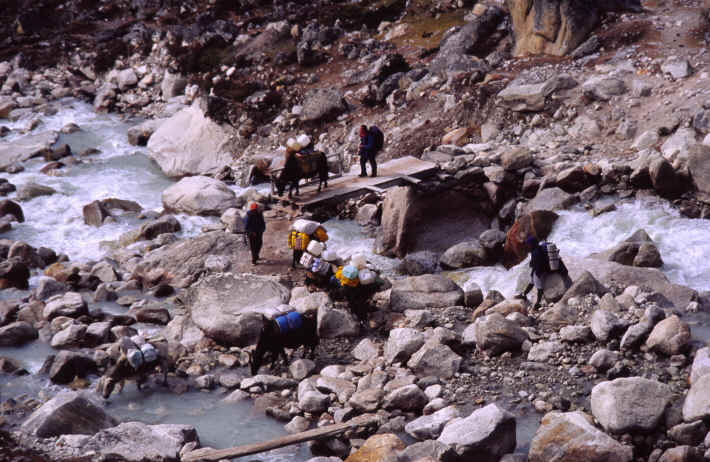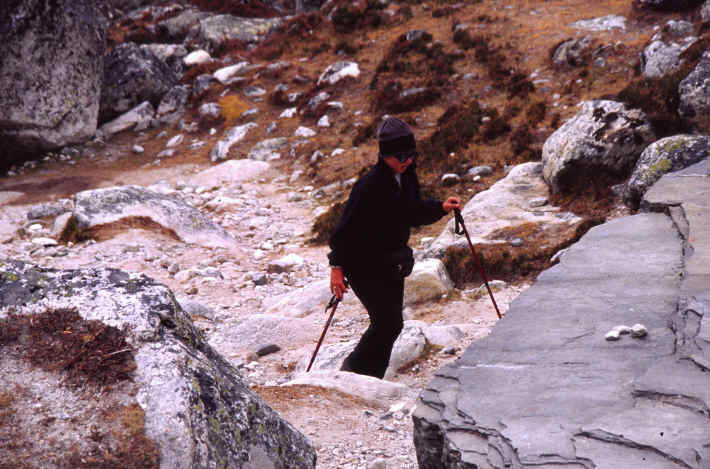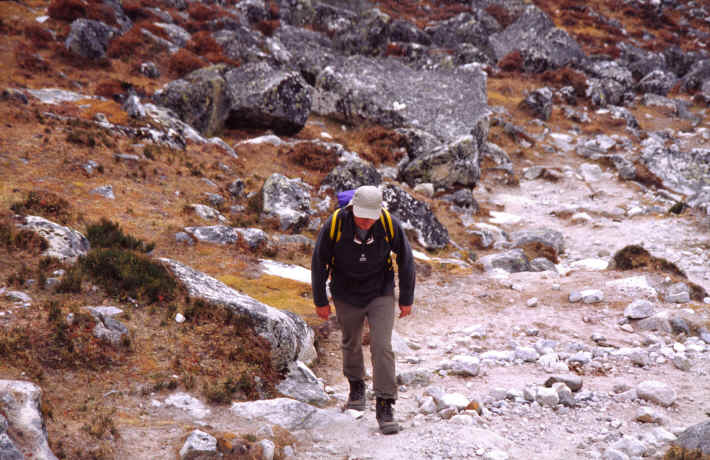 We rest in the midst of a collection of plaques which respect mountaineer who died in an accident; they are not a few.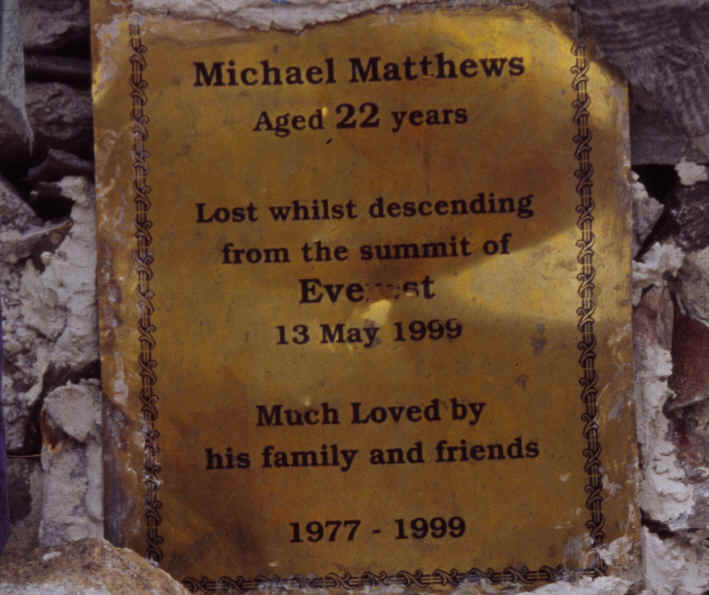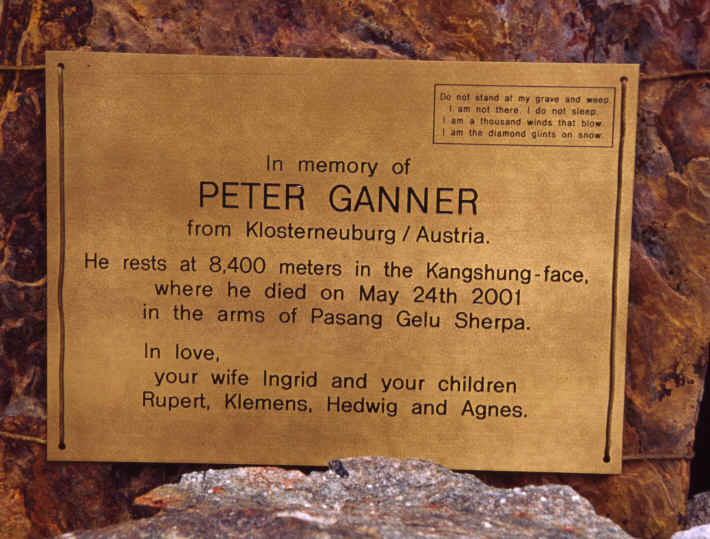 Lobuche in 16.270 feet is the highest place where we stay overnight.