Now we drove the high mountain road, the "Icefield Parkway" southward. The beautiful scenic of this road is searching itself. Ice streams which pour up in the glacierdoors and reach down to the road, hanging glaciers high mountains, snow-covered summits up to 3.500 m, high passes, great moraines, and rushing rivers and lonely woods mark off the valleys.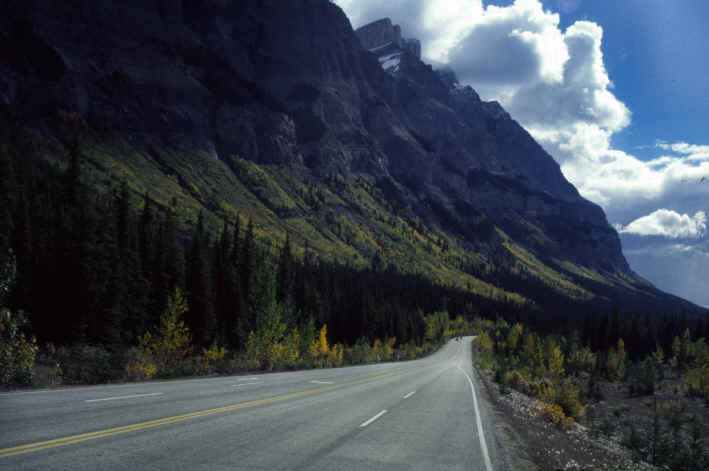 Now we arrived "Lake Louise" at the "Banff N.P.". The "Banff N.P." attaches to the "Jasper N.P.". The area round Lake Louise is the birthplace of hiking. Today this area is the most famous, most visited and most taken photograph of the rockies. The centre is the hotel "Château Lake Louise" which was built 1924.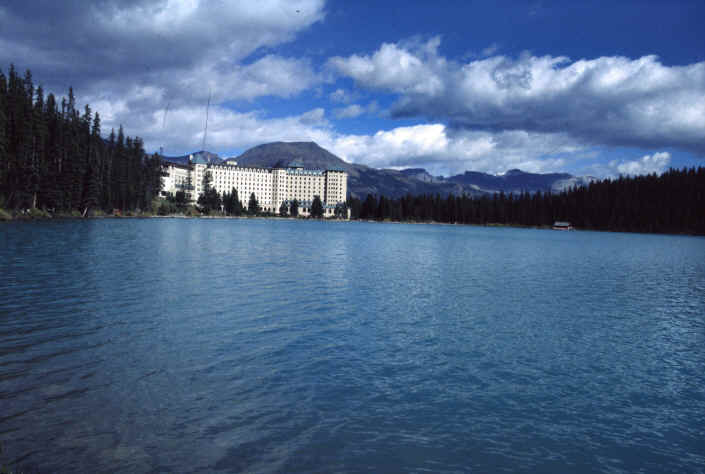 After we went a short distance along the shore we were escaped the bustle at the hotel, and could take in the beautiful impression of this scenery. 12km away from Lake Louise we visited one of the attractive lakes of the canadian rockies, the other jewel among Lake Louise, the "Moraine Lake". The lake is small and narrow and is situated immediate at the Wenkchemna Peaks, and their smooth flanks and bright glaciers are reflected in the lake.