Now we stay two days in Namche Bazar. By tours to higher locations and back again we will acclimatize for the approaching ascents. The hight arround Namche Bazar is an important obstruction. Never it should be left to go up, if you don't feel optimum. The first tour is a round trip which has the highest elevation in Khumjung in a hight of 12.375 feet.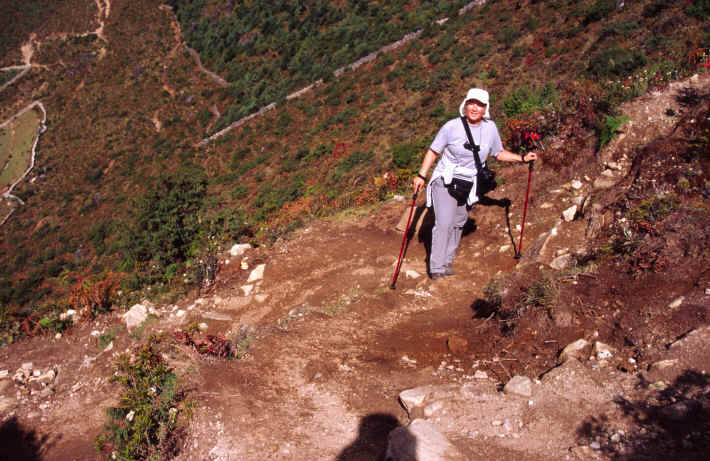 At Tsuryokpa we have a phantastic sight of panorama.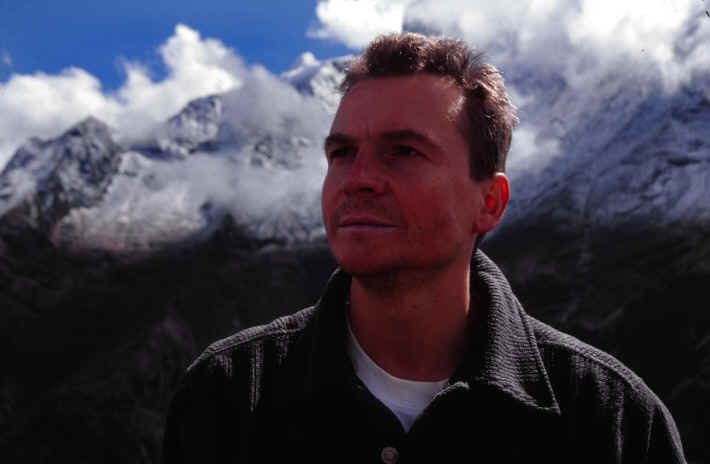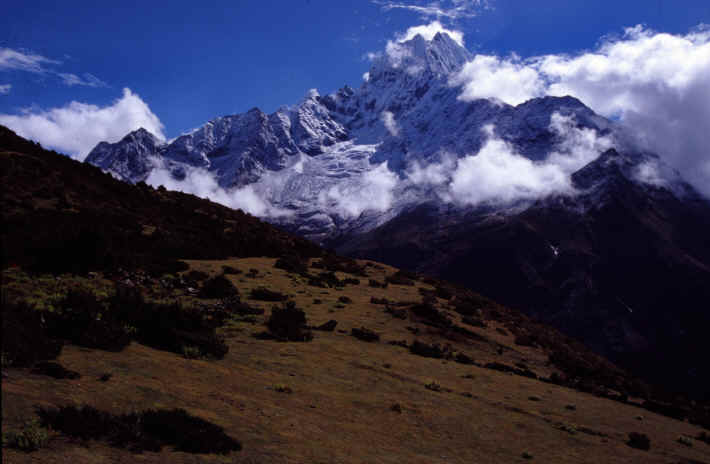 The Sherpa villages Khumjung and Khunde 12.375 feet.