By taxi we drive to Svayambhunath. The holy Stupa is situated on top of a hill, which pronounces by heritage of culture of the Kathmandu valley.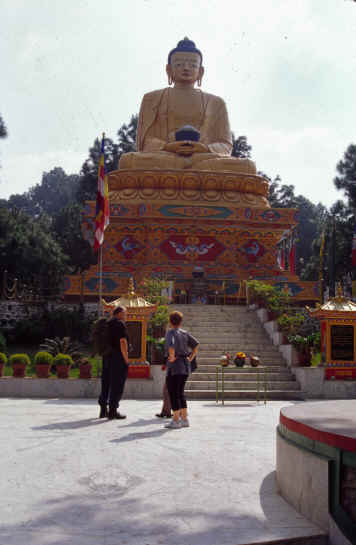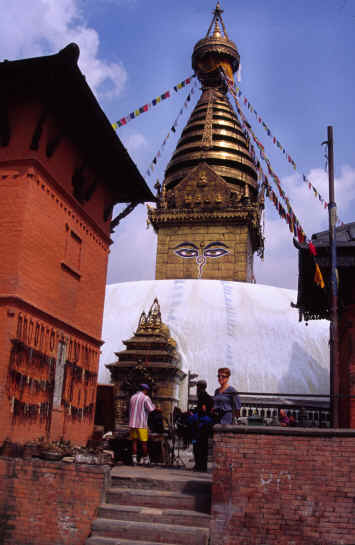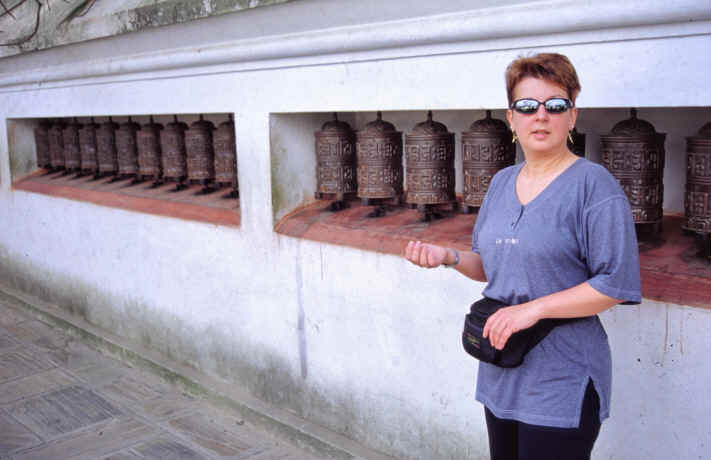 After their death nearly all Hindus are cremated; only that way the soul gets free and is prepared for re-birth. The cremation takes place at shore of the Bagmati-river.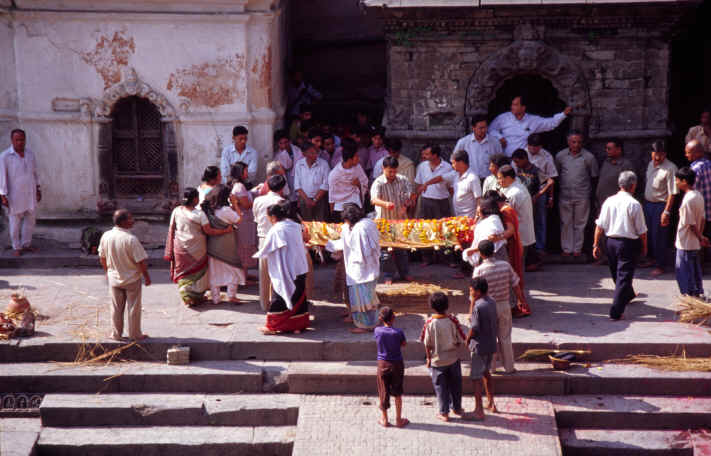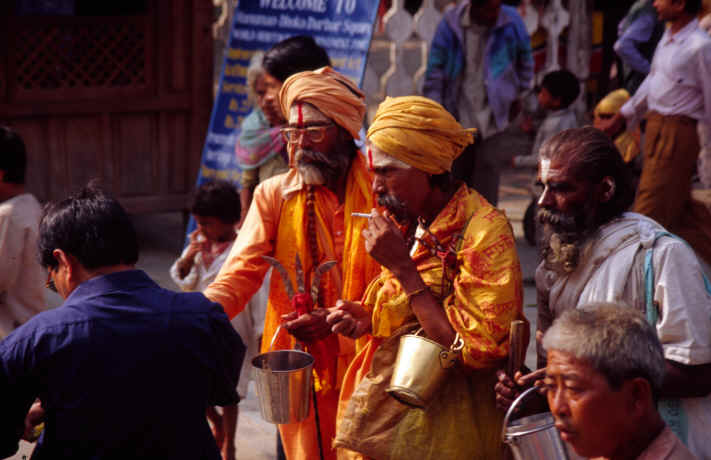 Once the stables of royal elephants are at Durbar-Squar, today traders spread their souveniers. Some windows and rafters at the 9-stored Basantapur tower are one of the beautifuly carvings of Nepal.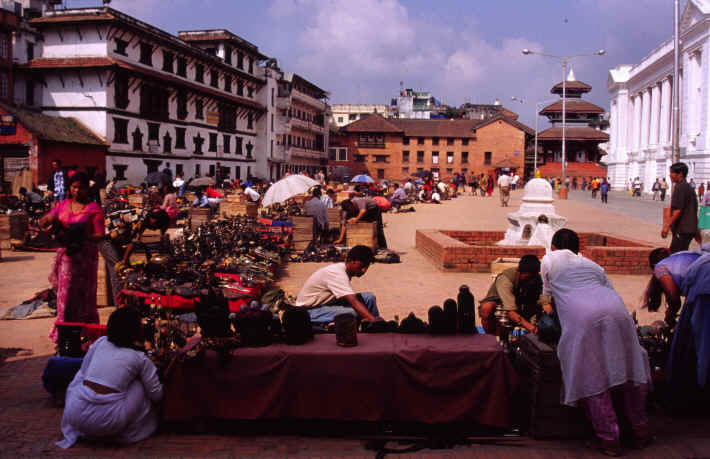 At afternoon we visit the royal city Bhaktapur at the border of Kathmandu. In centre of the square there invite the Café Nyatapola, a rebuilded pagod, to a good but expensive dinner; a perfect position at the 3rd floor to watch the doings at the square.