After a little refreshment at Gorak Shep 16.962 feet we depart to the summit of Kala Pattar 18.315 feet. The ascent is harder than we expect. At a hight of 17.500 feet we can climb only 20 to 30 steps, then we must rest. It's dragging forward.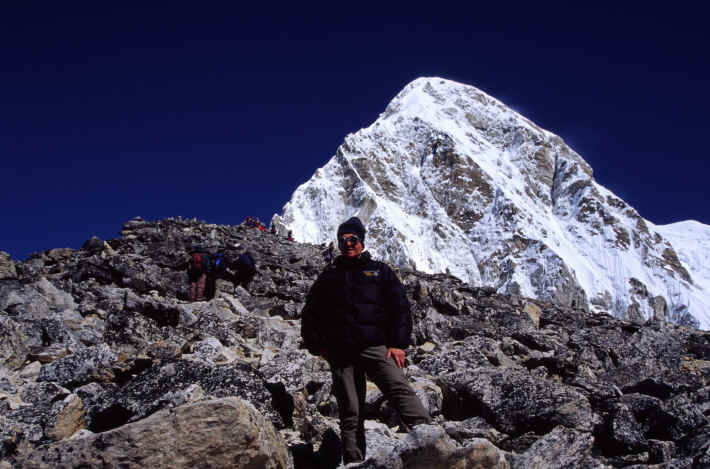 During climbing the Everest is peeling out more and more of the mountains.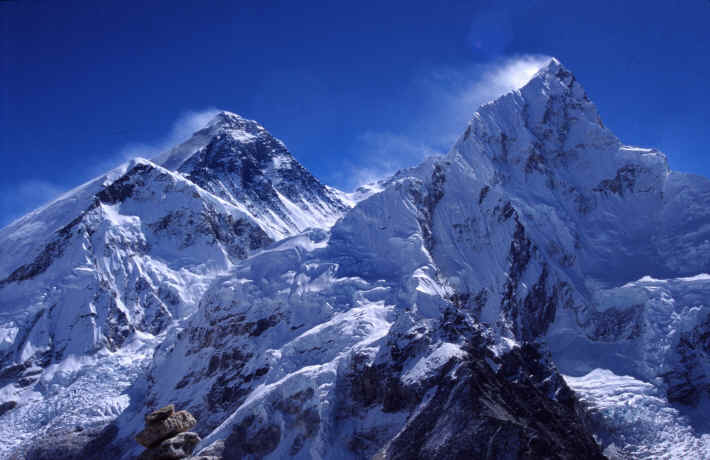 At 10.00a.m. after an ascent of 2 hours we stand on the summit of Kala Pattar in a hight of 18.315 feet. The weather is beautiful, the panorama brilliant. In front of us there build up enormously Nuptse(26.000 feet) and Everest(29.198 feet) by a distance of only 6 miles.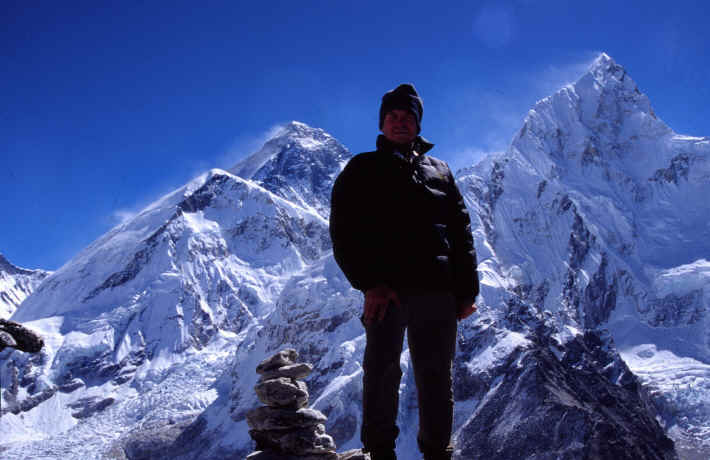 There was a great silence on the summit. Nothing moves except the giant streams of the condensation of Everest.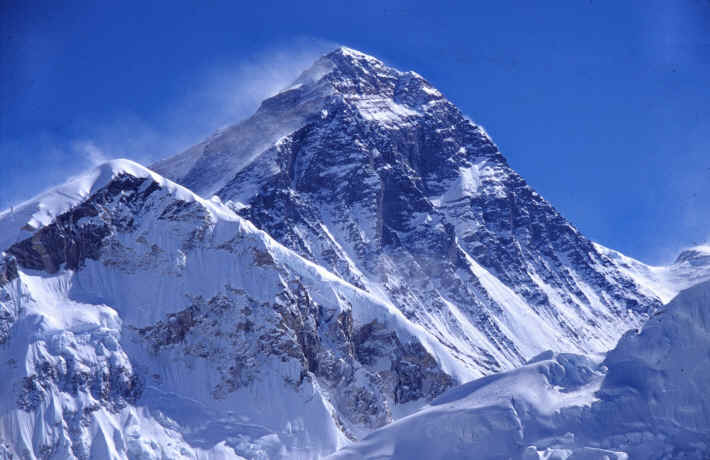 Mount Everest 29.198 feet Nuptse 26.000 feet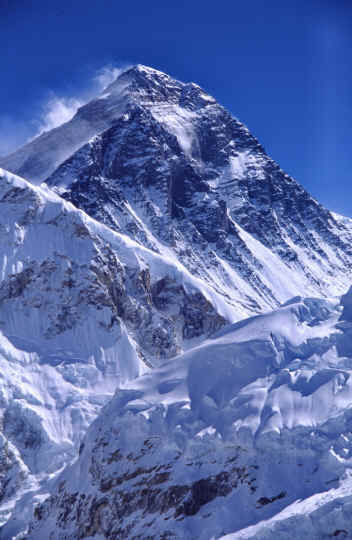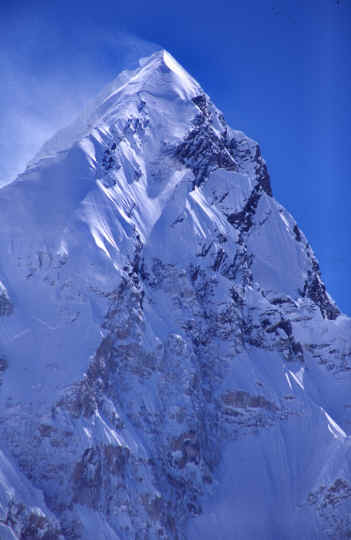 Down on the left we can see the Everest base camp on a desolate camp site at the Khumbu-Glacier in view of the famous Khumbu-Icefall.