Jackson - Yellowstone
450km are between Salt Lake City and Yellowstone National Park. Highway 89 and 191 go north to the town of Jackson Hole just before the national park. Jackson Hole is a remarkable mixture of wild west and tourist village. The small downtown with its shops, cafes and bars tempts you to stroll through the city.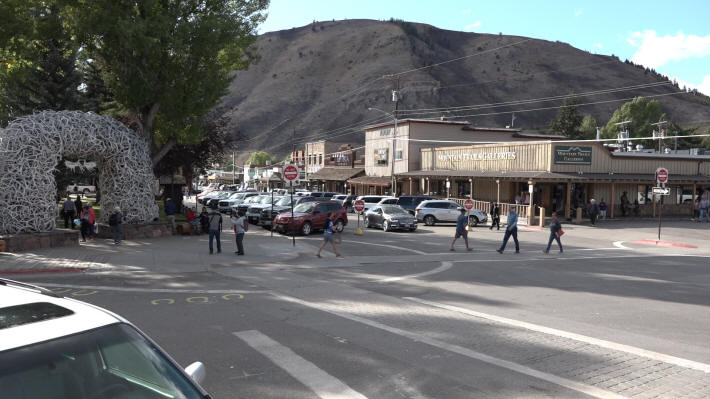 The Yellowstone lies on a plateau from 1,900 to 2,600m in the middle of the Rocky Mountains. The plateau was created around 100,000 years ago when a volcano exploded and the cone was blown off. Countless geysers still testify to volcanic activity - as the best known of the Old Faithful, around 10,000 hot springs, bubbling, smacking mud pots and a pungent, sulphurous smell. It steams, hisses and sizzles. But also endless expanses and a diverse animal world. This is Yellowstone in Wyoming, the oldest national park in the world.