Starting point of the route 66. Under the tracks of the elevated train.
The Downtown of Chicago is encircled by the loop of the elevated train, on their route reversed the trams in 1882.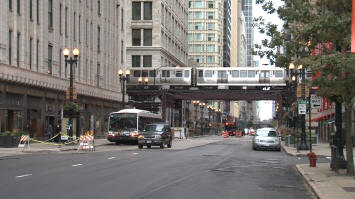 The Millennium Park. The 500-million dollar prestige should be Chicago's contribution to the celebrations of the millennium, but was only inaugurated of 2004. Because of the endless delays, the project was already ridiculed as "Next Millenium Park". Nevertheless, the result is an impressive collection of modern art and architecture.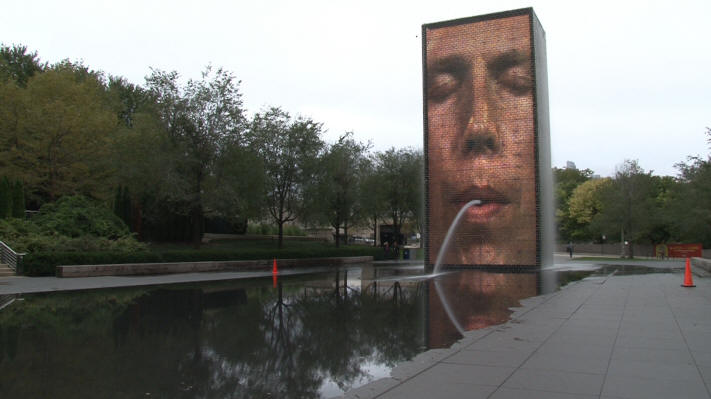 The most popular item is the 110 ton sculpture "Cloud Gate" represents a giant drop of mercury.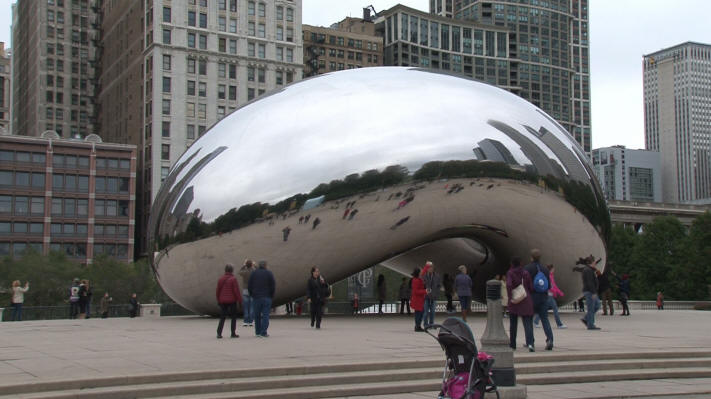 The Wrigley Building. The Wrigley bubble gum empire began in 1880 as a manufacturer of soap and baking powder, and put his products chewing gum as an added incentive to buy. Wrigley quickly realized the economic potential of the product. In 1893 he presented his still leading products "Juicy Fruit" and "Wrigley Spearmint".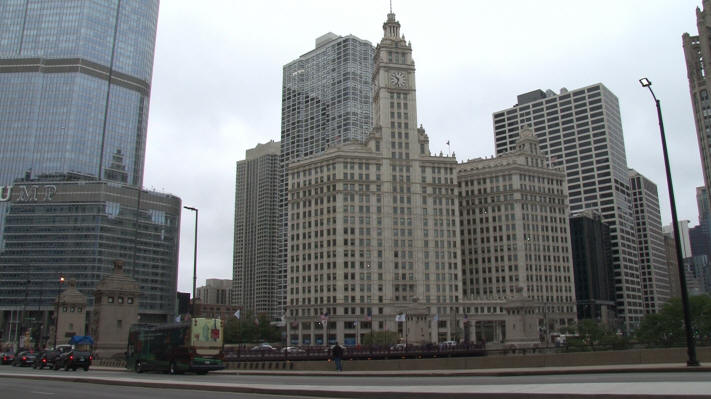 The Natural History Museum of Chicago of 85.000 square meters on five floors is the largest in the world. The museum also served in the Hollywood blockbuster "The Relic" as the main location.